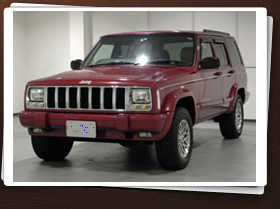 http://www.AutoBoutique.us
http://www.RightHandDriveDepot.com

We are direct import vehicle from Japan. The Right-Hand-Drive / RHD
JEEP CHEROKEE 4x4 regal importers of the factory production for
all Rural Postal carrier, Rural Mail carrier aND Rural Letter Carrier.
We will produce the vehicle that suited NHTSA to the all mail carriers.
Now we are starts production Subaru Forester / 99~2000 Jeep Cherokee
Factory Build Right Hand Drive !!


GO TO INVENTORY



NHTSA: VEHICLE IMPORTATION GUIDELINES.

The following provides information concerning the importation of a passenger car, truck, trailer, motorcycle, bus, or multi-purpose passenger vehicle (MPV) that was not originally manufactured to comply with U.S. or Canadian safety standards.
details


EPA: Vehicle Import Requirements



Other non-U.S. version vehicles and engines. details


Register Importer